Program
The conference will officially start on the morning of Wednesday, August 2nd, and end at midday on Saturday, August 5th, 2023. Make sure to plan your travels and accommodation accordingly. For those arriving on the day before the conference, i.e., Tuesday, August 1st, you are invited to join a Get-Together-Event in the evening.
The full program of the conference you find  here: ISMRC Program.
Keynote panels at the ISMRC conference will be broadcast live. On Wednesday, August 2, and on Friday, August 4, interested viewers can watch the panels online via our CERES YouTube channel: www.youtube.com/channel/UCpxNjfeCALDro4v10DrYyUA.
KEYNOTE 1: Dr Stephanie Baker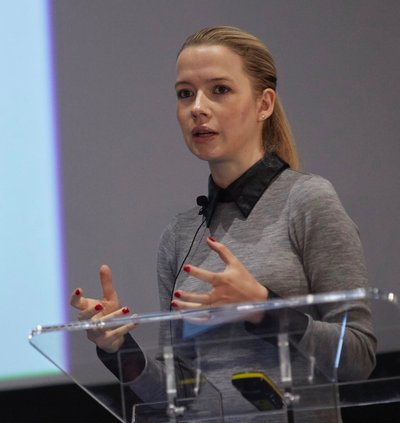 Metaphors were central to how we experienced the pandemic; politicians invoked military metaphors and COVID denialists used animal metaphors to ridicule the mainstream. This paper will explore the notion of conspiracy theory as metaphor to understand how conspiritualists use metaphors as a gateway to misinformation and online radicalisation.
Dr Stephanie Alice Baker is a Senior Lecturer in sociology at City, University of London. Her research explores the amplification of health disinformation online, particularly focusing on the intersection of wellness culture, conspiracy theories and far-right extremism. She has contributed to numerous articles and media reports on these issues, and was invited to serve as a witness for the UK Parliament's Select Inquiry on Influencer Culture to discuss influencers, disinformation and online radicalisation in the context of public health.
KEYNOTE 2: Dr Katja Rakow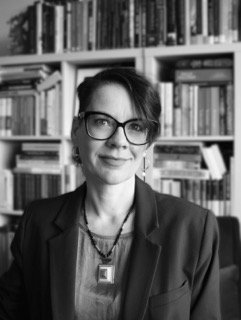 Material Metaphors: The Body of Religious Texts and the Embodied User
Sacred texts and religious books more generally are important media as they can render the sacred tangible to religious practitioners, communicate religious ideas, and are thus actively engaged in religious worldbuilding. Our scholarly focus often rested on the hermeneutic analysis of texts, less on seeing the texts itself as having material properties even when we treated the book as a material object (e.g., ritual object). The book is one of the most versatile technologies in human history, and any changes to the material form—think of the move from scroll to codex, from manuscript to print to digital—ultimately impacts the production and usage of books and thus reading practices. The paper argues that materiality and meaning are interwoven and to ignore the materiality of texts encountered by embodied users/readers, means to miss an important piece in the puzzle of understanding the persuasiveness and power of texts in religious practices.

Dr Katja Rakow is Associate Professor at the Department of Philosophy and Religious Studies at Utrecht University, The Netherlands. She has worked on Tibetan Buddhism in the West and contemporary forms of Evangelicalism and Pentecostalism in the United States and Singapore. Her current research focuses on material religion, technology, and the materialities of religious texts and textual practices. She is co-editor of Material Religion: The Journal of Objects, Art and Belief (Taylor & Francis) and the book series "Bloomsbury Studies in Material Religion".